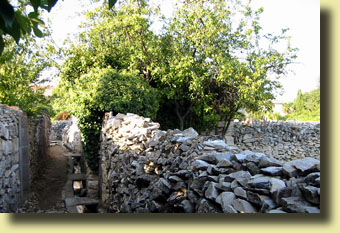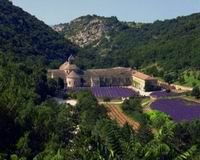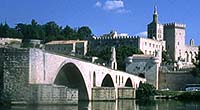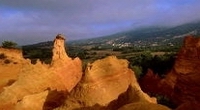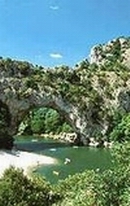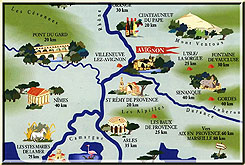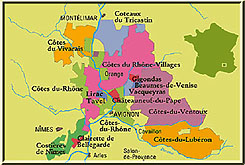 Tavel Region
The village of Tavel
The reputation of the village has already been made. Tavel is synonymous to gastronomy, known for it's wine, the number one rosÚ in France, put only on the best of tables. Don't let this reputation hide other treasures to be found in this peaceful village and its surrounding.
Tavel has a village life, as you can imagine, narrow spindling streets, an open air 19th century laundry, it's 12th century chapel, friendly inhabitants. A botanical trail, roads leading you through the vineyards, along stone quarries or in the surrounding hills. And don't forget to make the famous route along the different wine districts and their cellars offering you a wine-tasting.
Surrounding attractions:
Avignon and it's famous bridge leading to the pope's palace at a distance of 12 km.
Villeneuve les Avignon with its monastery at 8 km.
The roman aqueduct over the river Gard at 15 km.
Orange with it's unique roman theatre at 17 km.
Chateauneuf du Pape, if you like a taste of it's renowned red wine is at 15 km.
Uzes, the magnificent dukes castle and boasting a colourful market on Saturday and Wednesday at 25 km.
Isles sur Sorgues for those who love antique and flea markets at 25 km.










For sports and nature lovers there is a great variety of activities in the Ardeche canyon, Roussillon also known as the French Colorado, the Provenšal giant with it's altitude of 1910 meters and much more......
Activities
Lessons in French to foreigners are available and can be organised by 45 minute sessions. If you are interested in Provenšal cuisine it will be possible to learn the basic skills (taught in French, English or Spanish). Fees will depend on demand. Do not hesitate to ask us for possibilities offered.